NYCM Search at Javitz for NY Build Expo 2017
Job Details
Job ID:
Title:NYCM Search at Javitz for NY Build Expo 2017
Location:,
Post Date:03/09/2017
Job Description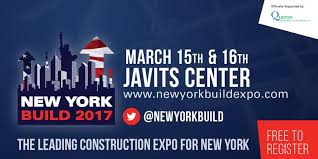 NYCM Search at Javitz for NY Build Expo 2017
NYCM Search's David Cone-Gorham will be joining a panel discussion on recommended skill development and career advice geared towards young professionals in the business at the NY Build Expo this coming March 15th, 2017 at 11:00 AM in the Javitz Center.
Joining David on the panel will be moderator Nick Master, Program Coordinator at the Rockaway Development & Revitalization Corporation, Regina Ford Cahill, Chairperson, Construction Facilities Management & Real Estate Practice Programs at Pratt Institute, Carla Swickerath, Principal at Studio Libeskind, Nada Marie Anid, Dean of Engineering and Computing Sciences at NYIT and Kimberly Brown, Principal at Strata Architects.
The discussion will cover topics such as:
Covering generally what HR and Recruiters are looking for these days in new applicants
How students are being prepared for the construction industry,
What training is available,
How young professionals can get ahead in the game,
Career trajectories in construction & real estate development and how early career decisions impact overall growth potential,
The pros and cons of specialization within the field,
How to get your head-hunter working for you.
The NY Build Expo takes place March 15th and 16th at the Javitz Center, from 9:30 AM to 4:30 PM.  Register online at http://newyorkbuildexpo.com/ and visit the website to learn more about other speakers and presenters at the event.
**If you experience problems uploading your resume, please email it directly to
resume@newyorkcm.com
and reference the job ID in the subject line and we will be in touch shortly.**