The first step towards changing….everything
Job Details
Job ID:
Title:The first step towards changing….everything
Location:,
Post Date:11/08/2019
Job Description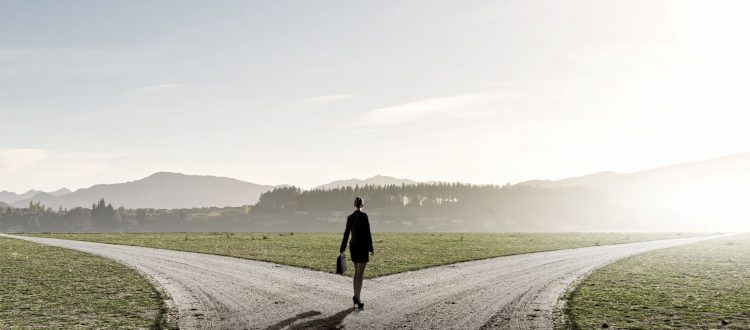 The first step towards changing….everything
Change may be one of the most difficult and challenging hurdles for any human to face.  No matter the strength or determination of your mind, no matter the successes you've had to date, change is vulnerable and change is terrifying.  Even under the most uncomfortable circumstances, when the linear and reasonable action to take is dramatic change…, our minds may become paralyzed by the risk, the uncertainty, the unpredictability of starting something new.
There is no shortage of excellent quotes on the subject.  Here are a few of the gems.
"Faith is taking the first step even when you don't see the whole staircase." – Martin Luther King, Jr.
"To destroy is always the first step in any creation." E.E. Cummings
"The first step, my son, which one makes in the world, is the one on which depends the rest of our days." Voltaire
Of course, now is not always the right time for change.  But Change will come and it will beckon for those who seek to improve themselves, their lives, their careers, their families, their loved ones, the world itself.  It may in fact be part of the human condition that we always, if even faintly, are aware of something we would rather be doing.  Something we wish we had more time for, something that is inescapable yet simultaneously inaccessible.  And the reason for that…., our negative minds.  Our pragmatic, self-questioning, nay saying minds.  Likely born out of an evolutionary impulse to minimize risk, prolong survival, to stay safely hidden from predators…, this pragmatic, pessimistic voice…the one that says…"you. shouldn't." is our albatross. It is our helicopter parent.  It is, with some irony, the overbearing and suffocating self-love, that keeps us from changing.
So if you have a career that you hate, and you know that you CANT change because you won't have enough money, or your children's school fund will be at risk, or because you won't be able to buy that house, or go on that vacation, or because simply you. might. fail.  Well, that all sounds reasonable.  And on your death bed you will wonder what would have been.
This will always be your choice.  To know, or not to know.
Is the grass always greener?  Of course not.  But it will almost always be a different shade of green, and sometimes that is all we need.
Be brave.  Be pragmatic.  Think of the long game, and think of what hindsight will look like when you reach the end of this adventure.
**If you experience problems uploading your resume, please email it directly to
resume@newyorkcm.com
and reference the job ID in the subject line and we will be in touch shortly.**